Eukanuba hondenvoer voor grote rassen (26-40 kg) vanaf 1 jaar
en zeer grote rassen (> 40 kg) vanaf 2 jaar.
Met Vital Health-receptuur
Eukanuba Adult Large Breed Weight Control is een volwaardig en uitgebalanceerd voer, dat alle levensbelangrijke voedingsstoffen bevat voor grote honden met de neiging tot overgewicht of met een laag activiteitsniveau. Daarom is een bijzondere eigenschap van Eukanuba Adult Large Breed Weight Control het gereduceerde vetgehalte. Bepaalde vetten zijn door calorie-arme koolhydraten vervangen, zonder dat hierbij de voedingswaarde of de smaak wordt verminderd. Dit kwalitatief hoogwaardig voer bevat bovendien vitamine A en L-carnitine. Hiermee kan het gewicht van de hond makkelijk en betrouwbaar worden gecontroleerd.

Na 10 jaar onderzoek heeft Eukanuba aangetoond dat honden een bovengemiddelde leeftijd kunnen bereiken!
Jouw trouwe viervoeter verdient het om te mogen genieten van een uitzonderlijk lang leven. Na 10 jaar onderzoek heeft Eukanuba aangetoond dat het voer van Eukanuba er voor zorgt dat jouw hond langer kan leven. Door het uitzonderlijke eten, in combinatie met jouw zorg, genieten jij en jouw hond langer met elkaar.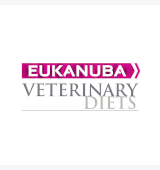 Let op de volgende aanwijzingen:
Het voeden van een veterinair dieetvoer mag alleen in samenspraak met de dierenarts.
Tijdens het voeden van een veterinair dieetvoer, dien je jouw dierenarts regelmatig (elke 6 maanden) te bezoeken.
Als de gezondheid van je huisdier verslechtert, dien je onmiddelijk de dierenarts te raadplegen.
Met de toevoeging van het geselecteerde dieetvoer aan je winkelwagen, bevestig je de bovengenoemde aanwijzingen te hebben gelezen en begrepen.
Specifieke producteigenschappen:
Droogvoer voor honden met overgewicht bij grote rassen met een leeftijd van tussen de 1 en 6 jaar en een gewicht van meer dan 25 kg.
100% uitgebalancereerd en ontwikkeld in samenwerking met dierenartsen.
L-carnitine ondersteunt de vetverbranding. Door een combinatie van veel beweging en het voeren van hoogwaardige proteïnen van dierlijke oorsprong wordt een sterke en vetarme musculatuur gewaarborgd.
Minder vet: 30% minder vet dan de reguliere voeren voor grote rassen.
Het hoofdingrediënt is kip: hoogwaardige, natuurlijke eiwitbron die de spieren bevordert.
Chondriotin sulfaat en glucosamine bevordert de gezondheid van het kraakbeen en de gewrichten.
Licht verteerbare eiwitten en bietenvezels bevorderen de opname van voedingsstoffen en zorgen daardoor voor een optimale spijsvertering.
DentaDefense: Door tandheelkundigen van Oral B ontwikkeld, met speciale 3D DentaDefense brokjes, verwijdert mechanisch het tandplak en kan door behulp van micro-reinigende kristallen de tandsteen vorming tot 80% verminderen.
Belangrijke antioxidanten (vitamine A,C,E en carotinoïde) en probiotica/FOS sterken de immuniteit en reduceren de veroudering van cellen.
Omega-3 en Omega-6 vetzuren (uit visoliën), vitamines en mineraalstoffen vorderen een gezonde huid en glanzende vacht. Reduceert tot 80% haaruitval.
Met calcium: voor sterke botten en tanden.
Zonder kunstmatige smaak- en kleurstoffen.