Eukanuba Daily Care Overweight compleetvoer aangepast aan de voedingsbehoeften van honden met overgewicht. Ondersteunt een gezonde gewichtsafname en zorgt voor een behoud van het ideale gewicht


Eukanuba Daily Care Overweight is ontwikkeld om jouw hond te helpen bij een gezonde gewichtsafname om het ideale gewicht te bereiken en te behouden. Door overgewicht te voorkomen, wordt de kans op verscheidene ziekten waaronder hartziekten, diabetes of gewrichtsziekten, laag gehouden. Daarnaast kan het voer de natuurlijke zelfgenezing bevorderen.

Door een unieke combinatie uit eiwitten, koolhydraten, vetten, essentiële vitaminen en mineralen worden de dagelijkse voedingsbehoeften van je hond optimaal gedekt. Hierdoor blijft jouw hond gezond en wordt zijn welzijn bevorderd.

Een 10 jaar durend wetenschappelijk onderzoek heeft bewezen dat honden die worden gevoerd met Eukanuba hondenvoer langer blijven leven!
Jouw lieve vriend en viervoeter heeft een bijzonder lang leven vast en zeker verdiend! Een wetenschappelijk onderzoek dat tien jaar lang heeft geduurd, heeft kunnen aantonen dat het voer Eukanuba de gezondheid van jouw hond ondersteund waardoor deze bijzonder hoge leeftijd kan bereiken. Door het geven van Eukanuba gecombineerd met jouw liefde en verzorging, kunnen jij en jouw hond langer van elkaar genieten.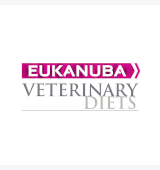 Let op de volgende aanwijzingen:
Het voeden van een veterinair dieetvoer mag alleen in samenspraak met de dierenarts.
Tijdens het voeden van een veterinair dieetvoer, dien je jouw dierenarts regelmatig (elke 6 maanden) te bezoeken.
Als de gezondheid van je huisdier verslechtert, dien je onmiddelijk de dierenarts te raadplegen.
Met de toevoeging van het geselecteerde dieetvoer aan je winkelwagen, bevestig je de bovengenoemde aanwijzingen te hebben gelezen en begrepen.
Eukanuba Daily Care Overweight in één oogopslag:
Brokjes voor alle volwassen honden met een leeftijd vanaf één jaar.
100% evenwichtig en met behulp van kennis van dierartsen en voedingsdeskundigen ontwikkeld.
Speciaal aangepast aan de voedingsbehoeften van honden met overgewicht of gecastreerde honden, die een grotere kans op een gewichtstoename hebben.
L-carnitine bevordert de verbranding van de lichaamseigen vetopslag. Deze stof gecombineerd met genoeg beweging en het geven van hoogwaardige eiwitten van dierlijke oorsprong kunnen een behoud van de sterke en vetarme spiermassa garanderen.
Minder vetten: vergeleken met de Eukanuba Light producten bevat dit voer 15% minder vetten.
Hoogwaardige eiwitten: eenvoudig te verteren, de vetarme bronnen van eiwitten ondersteunen de vorming en behoud van sterke spieren.
Omega-3- en -6-vetzuren verkregen uit visolie, evenals mineralen en vitaminen ondersteunen een gezonde huid en een glanzende vacht. Vermindering van haaruitval met wel 80%.
DentaDefense: het voer van Eukanuba is ontwikkeld met de kennis van tandheelkundigen van Oral B. Door de special 3D DentaDefense brokjes kan het tandplak tijdens het eten van de tanden worden verwijderd. In de brokjes zitten microreinigende kristallen. Deze kristallen gaan de vorming van tandsteen op actieve wijze tegen en kunnen de vorming met wel 80% verminderen.
Versterkt de afweer: wetenschappelijk onderzoek heeft aangetoond dat het voer de afweer versterkt en de celveroudering op actieve wijze tegengaat.
Zonder kunstmatige smaak- en kleurstoffen.