Premium-speciaalvoer voor volwassen honden met gewrichtsproblemen of osteoartritis, eiwitrijke receptuur met Mobility-Plus-Complex ondersteunt de stofwisseling van de gewrichten & een gezond gewicht.


Virbac Veterinary HPM Dog Joint & Mobility werd ontwikkeld door dierenartsen en voedingsdeskundigen, speciaal voor volwassen honden die last hebben van artrose of gewrichtsproblemen. Het speciaalvoer bevat een effectieve Mobility-Plus-Complex met chondroïtinesulfaat. Het ondersteunt de stofwisseling van de gewrichten, kan kraakbeenafbraak tegengaan en gewrichtspijn verlichten. Tegelijkertijd stimuleert de receptuur met L-carnitine de vetstofwissekling en bevordert het een gezond lichaamsgewicht, waardoor de gewrichten van je hond worden ontlast.

Net als zijn voorouders in het wild is ook jouw hond een vleeseter. Het is dus van belang om passend voer aan te bieden dat voldoet aan hun natuurlijke voedingsbehoefte. Virbac Veterinary HPM Dog bevat een erg hoog eiwitgehalte (34%) en weinig koolhydraten (26,5%). 86% van de hoogwaardige eiwitten zijn afkomstig van varkens- en gevogeltevlees dat geschikt is voor menselijke consumptie. Ze bieden een waardevol aminozuurprofiel en ondersteunen een slanke krachtige spiermassa. Bovendien zorgen verschillende functionele ingrediënten voor andere gezondheidsvoordelen: het enkelvoer bevordert niet alleen soepele gewrichten, maar kan ook een positief effect hebben op de spijsvertering, de nieren en het algemene welzijn.

Met Veterinary HPM Dog Joint & Mobility ontvang je een innovatief speciaalvoer uit het Laboratoires Virbac, een bedrijf uit Frankrijk dat sinds 1968 gespecialiseerd is in dierengezondheid. Het unieke product zorgt voor een complete maaltijd voor je hond. Het helpt je hond zeker om de flexibiliteit van zijn gewrichten te behouden.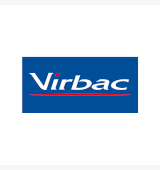 Let op de volgende aanwijzingen:
Het voeden van een veterinair dieetvoer mag alleen in samenspraak met de dierenarts.
Tijdens het voeden van een veterinair dieetvoer, dien je jouw dierenarts regelmatig (elke 6 maanden) te bezoeken.
Als de gezondheid van je huisdier verslechtert, dien je onmiddelijk de dierenarts te raadplegen.
Met de toevoeging van het geselecteerde dieetvoer aan je winkelwagen, bevestig je de bovengenoemde aanwijzingen te hebben gelezen en begrepen.
Indicaties:
Ondersteuning van het gezamenlijke metabolisme bij artrose
Virbac Veterinary HPM Dog Joint & Mobility in een overzicht:
Evenwichtig premium-speciaalvoer voor volwassen honden van elke grootte
Speciaal afgestemd op de behoefte van dieren die last hebben van gewrichtsproblemen of artrose
Mobility-Plus-Complex: Ingrediënten ondersteunen het gezamenlijke metabolisme
Met chondroïtinesulfaat: voor gezond kraakbeen & flexibele sterke gewrichten
Gewichtscontrole: hoog eiwitgehalte ondersteunt het behoud van een slanke krachtige spiermassa, L-carnitine kan de vetverbranding stimuleren, om de gewrichten te verlichten
Hoog gehalte aan omega3 & EPA: hebben een ontstekingsremmend effect en kunnen osteoartritispijn verlichten
Veel eiwitten (34%), weinig koolhydraten (26,5%): gebaseerd op de natuurlijke voedingsbehoeften van je hond
Hoogwaardige dierlijke eiwitten (86% van het totale aandeel): van varken en gevogelte van Franse & Zuid-Europese oorsprong die geschikt zijn voor menselijke consumptie, zorgen voor een waardevol aminozuurprofiel
Gezondheidsvoordelen dankzij functionele additieven:

Hoge spijsverteringstolerantie: melkzuurbacteriën, prebiotica en montmorilloniet beschermen het darmslijmvlies, dragen aan een evenwichtige darmflora bij en bevorderen goedgevormde geurarme uitwerpselen
Behoud van de nierfunctie: chitosan bindt fosfaat en ondersteunt zo de gezondheid van de nieren
Huid- & vachtgezondheid: met omega-3- & omega-6-vetzuren, bevorder de barrièrefunctie van de huid en draag bij aan een glanzende vacht
Sterk immuunsysteem: vitamin E & & andere vitale stoffen stimuleren de natuurlijke afweer en bevorderen ziekteresistentie

Zonder: rund, gluten, maïs, tarwe, soja & ei, ook geschikt voor gevoelige dieren met allergieën of voedselintoleranties
Hoge acceptatie: dankzij de beste ingrediënten, het hoge vleesaandeel en de lekkere receptuur wordt het premiumvoer goed geaccepteerd
Gemaakt door de specialisten in dierengezondheid: het Laboratoires Virbac produceerd sinds 1968 gezondheidsproducten voor huisdieren. Het beursgenoteerde familiebedrijf staat voor de hoogste kwaliteit en innovatieve recepten