Dieet-compleetvoer voor honden met atopische huid- of spijsverteringsproblemen, bestrijdt allergische reacties bij voerintolerantie, ondersteunt de gezondheid van huid & vacht.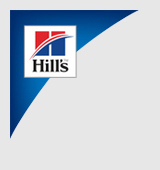 Let op het volgende:
Voer een veterinair-medisch dieetvoer alleen in overleg met je dierenarts.
Tijdens het voeren met een veterinair-medisch dieetvoer dien je jouw dierenarts regelmatig ( alle 6 maanden) te consulteren.
Wanneer de gezondheidstoestand van je huisdier verslechtert, dien je direct een dierenarts te raadplegen.
Met het leggen in de winkelmand van het uitgekozen dieetvoer bevestig je, dat je de bovenvermelde opmerkingen gelezen en begrepen hebt.
Prescription Diet Canine d/d allergy & skin care salmon & rice van Hill´s is speciaal ontwikkeld voor volwassen honden, die lijden onder allergische reacties op voedingsmiddelen, dermatose of overmatige haaruitval. Het dieet-compleetvoer helpt door zijn hypoallergene receptuur, de gezondheid van huid en vacht te ondersteunen en intoleranties met dermatologische of gastrointestinale symptomen te bestrijden. Het sterkt de huidbarrière, verzacht atopische jeuk en verbetert de spijsvertering evenals de kwaliteit van de ontlasting.
De smakelijke maaltijd met 34% zalm en 51% rijst is zeer goed verdraagbaar en bevat een hoog aandeel essentiële vetzuren zoals omega-3 en omega-6. Toegevoegd is een evenwichtige mix aan vitaminen, mineraalstoffen en sporenelementen, beta-caroteen en natuurlijke antioxidanten. Zo wordt jouw hond rondom in zijn vitale functies ondersteund en kan een krachtig immuunsysteem ontwikkelen. Een hoogwaardig voer, dat door dierenartsen wordt voorgeschreven en aantoonbaar helpt allergische huid- en spijsverteringsklachten te verminderen.
Indicaties:
Eerste behandeling van honden met een huidziekte
Jeuk, terug te voeren op voedselallergie (atopie)
Voedselallergie of -intolerantie met dermatologisch of gastrointestinale symptomen
Bij de huidvorm van leishmaniose
Als uitsluitdieet te gebruiken
Contra-indicaties
Katten
Puppies
Drachtige en zogende honden
Hill's Prescription Diet Canine d/d allergy & skin care zalm & rijst in één oogopslag:
Dieet-compleetvoer voor volwassen honden
Speciaal ontwikkeld voor honden met voerintoleranties, dermatose of overmatige haaruitval
Hypoallergene receptuur: met geselecteerde ingrediënten, die aantoonbaar helpen atopische reacties met dermatologische of gastrointestinale symptomen te verminderen
Bevordert de gezondheid van huid & vacht: sterkt die huidbarrière en verzacht door voedingsmiddel veroorzaakte jeuk
Hoog gehalte omega-3 & -6: waardevolle essentiële vetzuren ondersteunen een soepele huid en glanzende vacht
Gezonde spijsvertering: inhoudsstoffen hebben een positief effect op de maag-darm-balans en bevorderen de kwaliteit van de ontlasting
34% zalm: levert waardevol dierlijk eiwit, is licht verteerbaar en zeer smakelijk
51% rijst: zeer goed verteerbare koolhydraatbron
Evenwichtig en rijk aan vitaalstoffen: met vitaminen, mineraalstoffen, sporenelementen, beta-caroteen en antioxidanten, voor een optimale lichamelijke conditie en sterke weerstand
Door dierenartsen aanbevolen: een klinisch werkzaam voer, vaak door dierenartsen voorgeschreven