Speciaal dieetvoer voor volwassen honden voor gewichtstoename bij ondergewicht, bijvoorbeeld bij herstel na een operatie. Met een zeer hoog vlees- en vetgehalte, zalmolie en licht verteerbare rijst.


De RINTI Canine opbouwkuur is volwaardig dieet-natvoer dat speciaal is ontwikkeld voor volwassen honden die gezond voedsel nodig hebben vol energie om op krachten te komen. Of het nu is vanwege voedingsgerelateerde tekortkomingsverschijnselen, gezondheidsproblemen, na herstel of andere redenen voor ondergewicht. Met de RINTI Canine Opbouwkuur help je jouw hond om zijn normale gewicht terug te krijgen en waardevolle voedingsstoffen op te nemen!

Het aromatische rundvlees en de licht verteerbare rijst maken het eten bijzonder smakelijk en sporen zelfs de meest kieskeurige honden aan om ervan te genieten. De hoeveelheid energie en andere belangrijke voedingsstoffen zijn in vergelijking met traditioneel voer zeer hoog en dat maakt het mogelijk voor je dier om te herstellen met deze voeding.

Een evenwichtige mix van vitaminen, mineralen, spoorelementen voorziet je lieveling van alle noodzakelijke voedingsstoffen. Het voer bevat zalmolie dat rijk is aan waardevolle omega-vetzuren wat een gezonde huid en een glanzende vacht kan bevorderen. Met de RINTI Canine opbouwkuur kun je jouw verzwakte hond helpen te herstellen!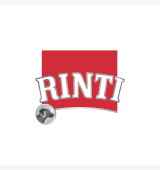 Let op de volgende aanwijzingen:
Het voeden van een veterinair dieetvoer mag alleen in samenspraak met de dierenarts.
Tijdens het voeden van een veterinair dieetvoer, dien je jouw dierenarts regelmatig (elke 6 maanden) te bezoeken.
Als de gezondheid van je huisdier verslechtert, dien je onmiddelijk de dierenarts te raadplegen.
Met de toevoeging van het geselecteerde dieetvoer aan je winkelwagen, bevestig je de bovengenoemde aanwijzingen te hebben gelezen en begrepen.
RINTI Canine Opbouwkuur 400 g in één oogopslag:
Dieetvoer voor volwassen honden met ondergewicht of tekortkomingsverschijnselen
Ideaal om mee op krachten te komen en een gezond lichaamsgewicht op te bouwen na een periode van zwakte, gezondheidsproblemen of herstel
Licht verteerbaar: dankzij goed verteerbare ingrediënten zoals rundvlees en rijst
Hoog eiwitgehalte: met waardevolle dierlijke eiwitten uit rundvlees
Rijk aan energie en voedingsstoffen: t.o.v. traditioneel hondenvoer veel hoger
Rondom vitaal: evenwichtige mix van vitaminen, mineralen en spoorelementen
Bevat zalmolie: rijk aan onverzadigde vetzuren, ondersteunt de vacht en de huid
Bijzonder smaakvol: wordt zelden afgeslagen dankzij de heerlijke ingrediënten