Premium-speciaalvoer voor volwassen honden met chronische of tijdelijke nierinsufficiëntie, recept met een laag fosfor- en eiwitgehalte ondersteunt de nierfunctie, rijk aan vitale stoffen.


Virbac Veterinary HPM Dog Kidney Support werd ontwikkeld door dierenartsen en voedingsdeskundigen, speciaal voor honden met een chronische of tijdelijke nierinsufficiëntie. De energierijke samenstelling beschikt over een bijzonder laag fosforgehalte (0,45%) en een verminderd aantal eiwitten (20,5%). Bovendien bevat het droogvoer het fosfaatbindmiddel chitosan. Het recept ondersteunt dus specifiek de nierfunctie van je hond. Vrij van rundvlees, gluten, maïs, tarwe, soja en eieren is het enkelvoer geschikt voor gevoelige dieren met allergieën of voedselintoleranties.

Net als zijn voorouders in het wild is ook jouw hond een vleeseter. Het is dus van belang om passend voer aan te bieden dat voldoet aan hun natuurlijke voedingsbehoefte. Virbac Veterinary HPM Dog bevat een hoog gehalte aan dierlijke bestanddelen. Het beperkte aandeel aan eiwitten bestaat voor 72% uit hoogwaardig varkens- en gevogeltevlees dat geschikt is voor menselijke consumptie. Ze bieden een waardevol aminozuurprofiel. Bovendien zorgen verschillende functionele ingrediënten voor andere gezondheidsvoordelen: Het speciaalvoer ondersteunt niet alleen de urinewegen en de nieren, maar kan ook een positieve invloed hebben op de huid en de vacht, de spijsvertering en het immuunsysteem.

Met Veterinary HPM Dog Kidney Support ontvangt je een innovatief speciaalvoer uit het Laboratoires Virbac, een bedrijf uit Frankrijk dat sinds 1968 gespecialiseerd is in dierengezondheid. Het unieke product zorgt voor een voeding die is afgestemd op je hond en helpt je hond de nierfunctie te behouden.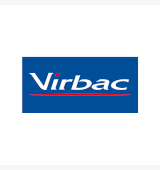 Let op de volgende aanwijzingen:
Het voeden van een veterinair dieetvoer mag alleen in samenspraak met de dierenarts.
Tijdens het voeden van een veterinair dieetvoer, dien je jouw dierenarts regelmatig (elke 6 maanden) te bezoeken.
Als de gezondheid van je huisdier verslechtert, dien je onmiddelijk de dierenarts te raadplegen.
Met de toevoeging van het geselecteerde dieetvoer aan je winkelwagen, bevestig je de bovengenoemde aanwijzingen te hebben gelezen en begrepen.
Indicaties:
Ondersteunen de nierfunctie bij chronische nierinsufficiëntie (of tijdelijk)
Virbac Veterinary HPM Dog Kidney Support in een overzicht:
Energierijk Premium-speciaalvoer voor volwassen honden van elke grootte
Speciaal afgestemd op de behoefte van dieren met een chronische of tijdelijke nierinsufficiëntie
Laag fosfor- en eiwitgehalte : slechts 0,4% fosfor & 20,5% eiwitten, ondersteunt de nierfunctie
Met chitosan: fosfaatbinder, ontlast de nieren
Voer dat op het dier is afgestemd: Receptuur met een hoog gehalte aan dierlijke ingrediënten, komt overeen met de natuurlijke voedingsbehoeften van je hond
Hoogwaardige dierlijke eiwitten (72% van het totale aandeel): van varken en gevogelte van Franse & Zuid-Europese oorsprong die geschikt zijn voor menselijke consumptie, zorgen voor een waardevol aminozuurprofiel
Veel gezondheidsvoordelen dankzij functionele additieven:

Met EPA & DHA: kunnen het de bloedlipideniveau bevorderen, de doorbloeding bevorderen & bescherming van de gewrichten bieden
Hoge spijsverteringstolerantie: melkzuurbacteriën, prebiotica en montmorilloniet beschermen het darmslijmvlies, dragen aan een evenwichtige darmflora bij en bevorderen goedgevormde geurarme uitwerpselen
Huid- & vachtgezondheid: met omega-3- & omega-6-vetzuren,ondersteunen de barrièrefunctie van de huid en dragen bij aan een glanzende vacht
Sterk immuunsysteem: vitamine E & andere vitale stoffen stimuleren de natuurlijke afweer

Zonder: rund, gluten, maïs, tarwe, soja & ei, ook geschikt voor gevoelige dieren met allergieën of voedselintoleranties
Hoge acceptatie: dankzij de beste ingrediënten, het hoge vleesaandeel en de lekkere receptuur wordt het premiumvoer goed geaccepteerd
Gemaakt door de specialisten in dierengezondheid: het Laboratoires Virbac produceerd sinds 1968 gezondheidsproducten voor huisdieren. Het beursgenoteerde familiebedrijf staat voor de hoogste kwaliteit en innovatieve recepten