Zeer goed verteerbaar, dieet-natvoer voor volwassen katten met acute spijsverterings- of resorptiestoornissen, bevordert de maag-darm-gezondheid, compenseert voedingsstoftekort.
Prescription Diet Feline i/d salmon van Hill´s werd speciaal voor katten met spijsverteringsproblemen of acute resorptiestoornissen van de darm ontwikkeld. Tevens is het voer geschikt bij exokrine Pancreasinsufficiëntie, die met een onvoldoende aanmaak van spijsverteringsenzymen samengaat. Het dieet-natvoer bevat een verhoogd gehalte electrolyten en een aangepast voedings- en vitaalstofgehalte. Zo kan het tekortsymptomen compenseren, die door een onvoldoende functioneren van de darm worden veroorzaakt.
Speciaal geselecteerde eiwit- en koolhydraatbronnen zoals zalm (4%), kip, varken, erwteneiwit en gedroogd eiwit maken Hill´s Prescription Diet Feline i/d salmon tot een uiterst goed verteerbare en verdraagbare maaltijd. Toegevoegd is een evenwichtige mix vitaminen, mineraalstoffen en sporenelementen. Deze hebben een positief effect op het welzijn van uw kat en bevorderen op complete wijze haar vitale functies. Een hoogwaardig voer, dat door dierenartsen wordt voorgeschreven en uw kat op effectieve wijze helpt haar darmfunctie te reguleren en de spijsvertering in balans te brengen.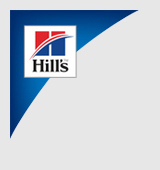 Let op de volgende aanwijzingen:
Het voeden van een veterinair dieetvoer mag alleen in samenspraak met de dierenarts.
Tijdens het voeden van een veterinair dieetvoer, dien je jouw dierenarts regelmatig (elke 6 maanden) te bezoeken.
Als de gezondheid van je huisdier verslechtert, dien je onmiddelijk de dierenarts te raadplegen.
Met de toevoeging van het geselecteerde dieetvoer aan je winkelwagen, bevestig je de bovengenoemde aanwijzingen te hebben gelezen en begrepen.
Indicaties:
Acute en chronische gastrointestinale ziekten
Regeneratie na een chirurgische ingreep aan de darmen
Alvleesklieraandoeningen
Alvleesklierontstekingen zonder een te hoog cholesterolgehalte
Herstel na kleine chirurgische ingrepen en/of ziekten
Voor het fokken van katten.
Hill's Prescription Diet Feline i/d salmon in één oogopslag:
Dieet-natvoer voor volwassen katten
Speciaal ontwikkeld voor katten met spijsverteringsproblemen, acute resorptiestoornissen van de darm of exokrine Pancreasinsufficiëntie
Uiterst goed verteerbare receptuur: met zorgvuldig geselecteerde, goed verdraagbare eiwit- en koolhydraatbronnen
Verhoogd electrolyt- en voedingsstofgehalte: om tekortsymptomen bij spijsverteringsproblemen en resorptiestoornissen tegen te gaan
Met zalm (4%), kip & varken: smakelijke, licht verteerbare bronnen van waardevol dierlijk eiwit
Hoge acceptatie: malse stukjes zalm in saus, bijzonder smakelijk
Praktische maaltijdzakjes: makkelijk portioneren
Evenwichtig en rijk aan vitaalstoffen: met vitaminen, mineraalstoffen & sporenelementen, voor een optimale lichaamsconditie
Door dierenartsen geadviseerd: een klinisch werkzaam voer, regelmatig door dierenartsen voorgeschreven