Graanvrij droogvoer, gebaseerd op de originele voeding van de wolf in het wild. Veel vlees op smaak gebracht met wilde bessen, wortels en kruiden. Test het nu!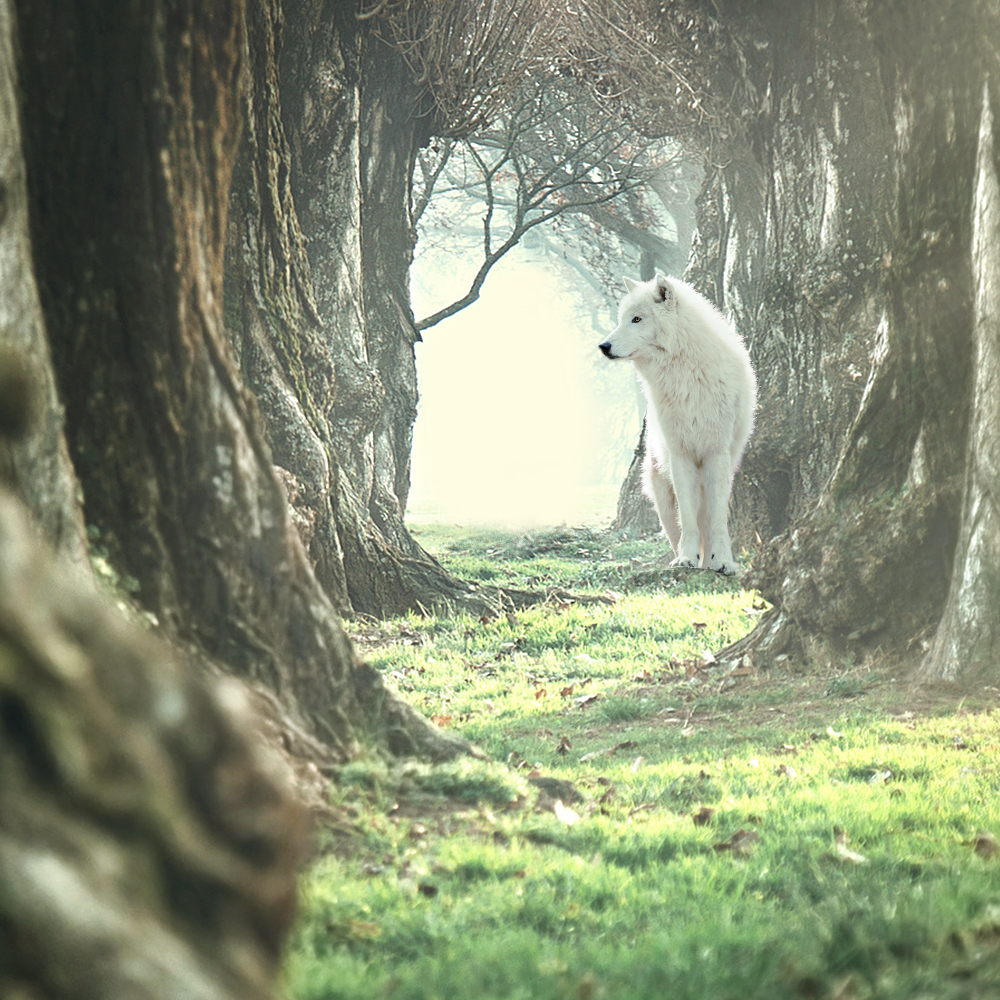 Onze honden staan iedere dag als volwaardig familielid trouw aan onze zijde en verdienen daarom een soortgerechte voeding. Door de afstamming van de wolf zijn onze honden vlees- en alleseters, wat in de loop van de evolutie niet is veranderd. Daarom heeft Wolf of Wilderness "Green Fields" zich bij de ontwikkeling van het voer erop gericht, de wilde instincten van de wolf te volgen en daarom alleen oorspronkelijke bestanddelen van de wolfsvoeding in het recept te gebruiken.

Onderzoek naar de natuurlijke eetgewoontes van wolven heeft aangetoond, dat het menu vooral uit vlees, gecombineerd met bosbessen, wortels en wilde kruiden, bestaat. Omdat de wolf in de vrije natuur bijna geen koolhydraten opneemt, hebben ook wij in ons voer het aandeel koolhydraten laag gehouden en geen granen gebruikt.



Het recept van Wolf of Wilderness "Green Fields" bestaat uit minstens 61% puur vlees en is met bosbessen, wortels en wilde kruiden verrijkt. Voor een uitstekende acceptatie is vers kip- en lamsvlees gebruikt. Hierdoor is het recept bijzonder goed verteerbaar en rijk aan waardevolle eiwitten.

Als enige, goed verdraagbare koolhydraten- en ballaststofbron bevat het droogvoer "Green Fields" aardappels. Deze dienen als natuurlijke koolhydratenbron, bevatten geen vet en leveren belangrijke sporenelementen en ballaststoffen. Cranberries, vlierbessen, frambozen en aalbessen gecombineerd met paardenbloemwortels en kruiden uit bos en weiland zoals bijvoet, St. Janskruid, brandnetel, kamille, duizendblad en klein hoefblad zijn bovendien leveranciers van belangrijke voedingsstoffen, mineralen en secundaire plantenstoffen.

Wolf of Wilderness – Wild en oorspronkelijk!



Het probeerpakket bevat 5 varianten:
"Wild Hills" eend: Graanvrij premium-droogvoer, georiënteerd aan de oorspronkelijke voeding van de wolf in de vrije natuur, uit 61% vers kipvlees en eend, met bosbessen, wortels en wilde kruiden.
"Green Fields" Lamm: Door de waardevolle eiwitten in het lams- en kippenvlees biedt dit voer je de juiste hoeveelheid proteine die het nodig heeft. De sterke smaak van lam in combinatie met de verse kip zorgt tevens voor een hoge acceptatie van het voer.
"Sunny Glade" Wild: Het sappige hert van "Sunnyglade" is voor honden onweerstaanbaar, het heeft een sterke kruidige smaak en kan heel goed worden omgezet in het lichaam eiwitten.
"Blue River" Zalm: Wordt gekenmerkt door de heerlijke samenstelling van verse kip en zalm, die zeer gemakkelijk te verteren is en rijk is aan de essentiële vetzuren. Verse kip is bij honden van alle rassen en maten zeer populair.
"Oak Woods" Wild zijn: Nieuw toegevoegd aan het assortiment! Wolf of Wilderness "Oak Woods" biedt vers kippenvlees gecombineerd met hartig, smaakvol wild zwijn.
Dit zorgt voor een evenwichtige voedingsstofopname en vervult onze eisen aan Wolf of Wilderness voor een oorspronkelijk voeding.


Compleetvoer voor volwassen honden van alle rassen en grootten.

Let er aub op, dat deze aanbieding uitsluitend geldig is onder bestelnummer 566874.

Voor meer informatie over de producten klikt u op onderstaande links: