Ergonomisch gevormde keramieke voerbak, maakt het geven van voer makkelijker, kauwresistent en makkelijk te reinigen, geschikt voor voer of water, kleur: ivoor.


Zodat je knaagdier zijn voer ook makkelijk en comfortabel op de bodem van de voerbak kan bereiken is deze voerbak aan een kant ergonomisch verlaagd.
De ivoorgekleurde voerbakken zijn uit keramiek en vrij van poriën, waardoor ze makkelijk kan worden schoongemaakt en beschermt tegen bacterien en vuil. Door de zware keramiekbodem staat de voerbak stevig op haar plaats. De ergonomische Living World voerbakken zijn kauwresistent en geschikt voor voer en water.

De Living World Green Ergo Keramiek Voerbak in één oogopslag:
verkrijgbaar in twee maten:

150 ml, Ø 9,5 cm, Ø binnen 7 cm, hoogte 3,3 - 5 cm
300 ml, Ø 12,5 cm, Ø binnen 10 cm, hoogte 4,5 - 5 cm

ergonomisch verlaagde keramiek voerbak
kauwresistent
makkelijk schoon te maken
kleur: ivoor
Meer informatie over Living World Green producten vindt u door op de onderstaand plaatje te klikken:
Hagen Living World Green - Closer to Nature: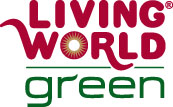 Living World Green weerspiegelt de behoefte om de belasting van het milieu te verminderen. Wij willen onze planeet gewetensvol beschermen en zijn overtuigd, dat wij met duurzame oplossingen actuele milieubeschermende uitdagingen aan kunnen gaan en ons op de lange weg in een groenere toekomst voor alle levende wezens en planten op de aarde kunnen begeven. Onze houtproducten bestaan uit milieuvriendelijk rubberboomhout, een plantage-hout, dat na langjarig gebruik voor het winnen van latex als gerecyceld materiaal de basis van de serie vormt. Rubberboomhout is ondanks zijn lage gewicht zeer hard en stabiel en zo ideaal voor knaagdieren.