Dieet-enkelvoer met kip voor honden die lijden aan problemen met het maagdarmkanaal of de alvleesklier met gering vetaandeel, hoger elektrolytgehalte, hoger aandeel aan koolhydraten.
RINTI Canine Intestinal kip is een speciaal ontwikkeld enkelvoer, wat zeer geschikt is voor honden met problemen aan het maagdarmkanaal of aan de alvleesklier. Het voer is licht verteerbaar, goed verdraaglijk en bevat hoogwaardige ingrediënten die van groot belang zijn voor een goede gezondheid. Daarbij kan dit natvoer ook helpen een verstoorde vertering te regulieren, en ondersteuning bieden bij acute absorptiestoornissen. In het laatste geval is de darm niet of niet voldoende in staat om belangrijke voedingsstoffen en spoorelementen uit voeding op te nemen. Dat kunnen de RINTI Canine Intestinal maaltijden door een verhoogd elekrolytgehalte compenseren.

Daarnaast is het voer ook bij endocriene pancreasinsufficiëntie geschikt, waarbij de alvleesklier geen of weinig insuline produceert. Daarbij kan in het bijzonder het lage vetgehalte in combinatie met een hoog aandeel aan hoogwaardige koolhydraten helpen. Kip als gezonde en goed verteerbare bron van dierlijke proteïne levert daarbij waardevolle energie, rijst dient als verdraaglijke koolhydratenbron met gering allergeen potenieel. Belangrijke vitaminen en voedingsstoffen ronden het voer af en voorzien jouw hond met een uitgebalanceerd voedingsprofiel.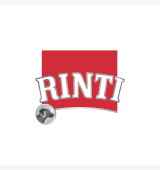 Let op de volgende aanwijzingen:
Het voeden van een veterinair dieetvoer mag alleen in samenspraak met de dierenarts.
Tijdens het voeden van een veterinair dieetvoer, dien je jouw dierenarts regelmatig (elke 6 maanden) te bezoeken.
Als de gezondheid van je huisdier verslechtert, dien je onmiddelijk de dierenarts te raadplegen.
Met de toevoeging van het geselecteerde dieetvoer aan je winkelwagen, bevestig je de bovengenoemde aanwijzingen te hebben gelezen en begrepen.
RINTI Canine Intestinal kip:
Dieet-voermiddel voor alle volwassen honden
Ideaal bij ziektes aan het maagdarmkanaal of de alvleesklier
Bij endocriene pancreasinsufficiëntie en ter verhindering van acute absorptiestoornissen van de darmen
Ter compensatie van ontoereikend voedsel
Verhoogd elektrolytgehalte: voor uitreikende voedingsstoffenverzorging
Gering vetaandeel: voor betere verteerbaarheid
Hoger koolhydratenaandeel: voor meer energie
Met Kip: beste verdraaglijke leverancier van belangrijke dierlijke eitwitten
Met rijst: goed verdraagbare koolhydratenbron
Met belangrijke vitaminen en voedingsstoffen