Uitstekend verteerbaar dieet-compleetvoer met 32% lam voor honden met maag-darm-problemen, receptuur met laag vetaandeel, hoog elektrolytgehalte en spijsverteringsregulerend vlozaad


De goed verdraagbare, licht verteerbare receptuur van RINTI Canine Intestinal lam is speciaal voor honden met maag-darmziekten ontwikkeld. Zo is het voer geschikt voor het voeren bij een onvoldoende spijsvertering of voor verlichting van acute resorptiestoringen van de darm. Omdat het organisme in dergelijke gevallen niet in staat is voldoende voedingsstoffen en sporenelementen uit de voeding op te nemen bevat het dieetvoer een extra portie elektrolyten, die dit tekort kan compenseren.

Lamsvlees bevat veel waardevolle eiwitten, is echter bijzonder vetarm en goed verdraagbaar. Gecombineerd met kip en rijst ontstaat een smakelijke maaltijd, die ook door honden met een gevoelige of ziek maag-darmsysteem goed geaccepteerd wordt. Bovendien bevat RINTI Canine Intestinal lam vlozaad. De hoogwaardige ballaststof kan daarbij helpen de spijsvertering te reguleren. Mineralen en vitaminen ronden de receptuur van het natvoer af en maken het tot een smakelijke en evenwichtige dieetkost.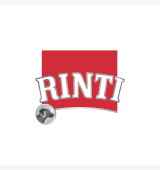 Let op de volgende aanwijzingen:
Het voeden van een veterinair dieetvoer mag alleen in samenspraak met de dierenarts.
Tijdens het voeden van een veterinair dieetvoer, dien je jouw dierenarts regelmatig (elke 6 maanden) te bezoeken.
Als de gezondheid van je huisdier verslechtert, dien je onmiddelijk de dierenarts te raadplegen.
Met de toevoeging van het geselecteerde dieetvoer aan je winkelwagen, bevestig je de bovengenoemde aanwijzingen te hebben gelezen en begrepen.
RINTI Canine Intestinal lam in één oogopslag:
Dieetvoer voor volwassen honden met maag-darmproblemen
Bij onvoldoende spijsvertering of voor verlichting van acute resorptiestoringen van de darm
Verhoogd elektrolytgehalte: voor een gevarieerde verzorging met voedingsstoffen
Met vlozaad: hoogwaardige ballaststof, dat kan helpen, de spijsvertering te reguleren
Laag vetaandeel: voor een betere verteerbaarheid
Met 32% lam: bijzonder goed verdraagbare bron van waardevol dierlijk eiwit
Receptuur met kip & rijst: goed verdraagbare eiwit- & koolhydratenbronnen
Met belangrijke vitaminen, mineralen en voedingsstoffen