Dieetvoer voor volwassen katten met voedselintoleranties, bij spijsverteringsproblemen, jeuk of haaruitval. Met slechts één dierlijke eiwitbron. Graanvrije receptuur.


Smilla Veterinary Diet Sensitive is natvoer dat speciaal is afgestemd op de behoeften van katten met voedselintoleranties. Voedselintoleranties gaan vaak gepaard met spijsverteringsprobelemen of huid- en vachtproblemen. Om het allergene potentieel te minimaliseren, gebruikt Smilla Veterinary Diet Sensitive alleen geselecteerde ingrediënten. Dit voer bevat slechts één dierlijke eiwitbron, om intolerantie voor bepaalde eiwitten te verminderen. Bovendien is de receptuur geheel vrij van graan.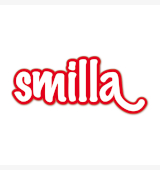 Let op de volgende aanwijzingen:
Het voeden van een veterinair dieetvoer mag alleen in samenspraak met de dierenarts.
Tijdens het voeden van een veterinair dieetvoer, dien je jouw dierenarts regelmatig (elke 6 maanden) te bezoeken.
Als de gezondheid van je huisdier verslechtert, dien je onmiddelijk de dierenarts te raadplegen.
Met de toevoeging van het geselecteerde dieetvoer aan je winkelwagen, bevestig je de bovengenoemde aanwijzingen te hebben gelezen en begrepen.
Smilla Veterinary Diet Sensitive met Kip in één oogopslag:
Dieetvoer voor volwassen katten met voedselintolerenaties
Ter verlichting van symptomen zoals diarree, braken, haaruitval en jeuk als gevolg van voedselintoleranties
Geselecteerde eiwitbron om het allergeen potentieel te verminderen
Eén eiwit: kip als enige dierlijke eiwitbron
Graanvrij receptuur
Zonder de toevoeging van suiker, soja of kunstmatige toevoegingen