Zeer goed verteerbaar, dieet-compleetvoer voor volwassen honden met voergevoeligheden, spijsverterings- of resorptiestoornissen, bevordert de maag-darmgezondheid, met hoog electrolytgehalte.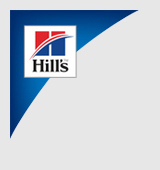 Let op het volgende:
Voer een veterinair-medisch dieetvoer alleen in overleg met uw dierenarts
Tijdens het voeren met een veterinair-medisch dieetvoer dient u uw dierenarts regelmatig ( alle 6 maanden) te consulteren.
Wanneer de gezondheidstoestand van uw huisdier verslechtert, dient u direct een dierenarts te raadplegen.
Met het leggen in de winkelmand van het uitgekozen dieetvoer bevestigt u, dat u de bovenvermelde opmerkingen gelezen en begrepen heeft.
Die Prescription Diet Canine i/d Digestive Care Sensitive van Hill´s is speciaal voor volwassen honden met voergevoeligheden, spijsverteringsproblemen of acute resorptiestoornissen van de darm ontwikkeld. Het bevat een verhoogd electrolytgehalte en zeer goed verteerbare en darmregulerende ingrediënten. Zo is het perfect voor dieren met intoleranties voor bepaalde inhoudsstoffen of voedingsstoffen evenals bij stoornissen als gastritis, enteritis of colitis. Bovendien kan de speciaalvoeding na een maag-darmoperatie, bij anorexia of overmatig gewichtsverlies worden gevoerd.
Door speciaal geselecteerde eiwit- en koolhydraatbronnen (43% ei en 23% rijst) en natuurlijke vezels uit gerst en haver is de smakelijke maaltijd zeer goed verteerbaar en verdraagbaar. Toegevoegd is een evenwichtige mix aan vitaminen, sporenelementen, beta-caroteen en natuurlijke antioxidanten. Zo worden de vitale functies van uw hond rondom ondersteund en kan een sterk immuunsysteem worden ontwikkeld. Een hoogwaardig voer, dat door dierenartsen wordt voorgeschreven en uw hond op effectieve wijze helpt zijn darmfunctie te reguleren en de spijsvertering in balans te brengen.
Indicaties:
Voergevoeligheden met gastrointestinale symptomen
Gastrointestinale stoornissen: gastritis, enteritis, colitis (d.w.z. de meest voorkomende oorzaken voor diarree, malabsorptie en bacteriële misvestiging)
Inflammatory bowel disease
Herstel (na gastrointestinale chirurgische ingrepen, anorexia en overmatig gewichtsverlies)
Contra-indicaties:
Katten
Drachtige en zogende honden
Honden met natriumretentie
Honden met hyperlipidaemie of Pancreatitis, of met een voorgeschiedenis of risico op Pancreatitis
Hill's PD Canine i/d Digestive Care Sensitive in één oogopslag:
Dieet-compleetvoer voor volwassen honden
Speciaal ontwikkeld voor honden met spijsverteringsproblemen, voedselintolerantie met gastrointestinale symptomen of acute resorptiestoornissen van de darm
Zorgvuldig geselecteerde ingrediënten: verminderen inhoudsstof- of voedingsstofintoleranties
Zeer goed verteerbare receptuur: met natuurlijke vezels uit gerst & gist, bevorderen een evenwichtige darmfunctie
43% ei & 23% rijst: licht verteerbare, maagsparende bronnen van waardevol eiwit en koolhydraten
Verhoogd electrolytgehalte: voor het tegengaan van onderverzorging bij spijsverteringsproblemen en resorptiestoornissen
Evenwichtig en rijk aan vitaalstoffen: met vitaminen, mineraalstoffen, sporenelementen, beta-caroteen en natuurlijke antioxidanten voor een optimale lichamelijke conditie en sterke weerstand
Aanbevolen door dierenartsen: een klinisch werkzaam voer, vaak door dierenartsen voorgeschreven