Licht te verteren dieetvoer uit blik met heerlijke kip, weinig vet, veel koolhydraten en veel electrolyten voor honden die problemen hebben met het maag-darmtraject of de alvleesklier.


RINTI Canine Intestinal met Kip is compleetvoer wat speciaal is afgestemd op honden die problemen ervaren met hun alvleesklier of het maag-darmtraject. Met name bij ziektes en klachten in deze regio's van het lichaam is het voor een hond ontzettend belangrijk dat zijn voeding licht te verteren is en veel hoogwaardige ingrediënten bevat. Daarnaast kan dit natvoer helpen met het reguleren van de spijsvertering en het verlichten van resorptiestoornissen. In het laatste geval is de darm van je hond niet meer in staat om waardevolle voedingsstoffen op te nemen uit de voeding.

Dankzij de aanwezige electrolyten in deze voeding assisteert RINTI Canine Intestinal ook in deze situaties. Als je hond last heeft van pancreasinsufficiëntie maakt hij geen insuline meer aan. Dit is een probleem waar de voeding van RINTI ook behulpzaam bij kan zijn. Tevens kan het zeer lage vetgehalte in combinatie met een grote hoeveelheid koolhydraten ook goed van pas komen.

Bovendien bevat de voeding kip als licht te verteren en zeer lekkere bron van dierlijke eiwitten en energie. Ook zit er in dit natvoer rijst: een goed verdraagbare bron van koolhydraten met een laag allergeen potentieel. Al met al maakt het deze voeding een gebalanceerde mix van vitaminen, mineraalstoffen & spoorelementen die jouw lieveling voorziet van een evenwichtig voedingsstofprofiel.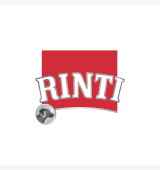 Let op de volgende aanwijzingen:
Het voeden van een veterinair dieetvoer mag alleen in samenspraak met de dierenarts.
Tijdens het voeden van een veterinair dieetvoer, dien je jouw dierenarts regelmatig (elke 6 maanden) te bezoeken.
Als de gezondheid van je huisdier verslechtert, dien je onmiddelijk de dierenarts te raadplegen.
Met de toevoeging van het geselecteerde dieetvoer aan je winkelwagen, bevestig je de bovengenoemde aanwijzingen te hebben gelezen en begrepen.
RINTI Canine Intestinal met Kip 800 g in één oogopslag:
Dieetvoer voor volwassen honden
Speciaal afgestemd op honden met problemen in het maag-darmtraject of de alvleesklier
Werkt effectief bij pancreasinsufficiëntie, verlicht resorptiestoornissen en helpt bij het reguleren van de spijsvertering
Verhoogd electrolytengehalte: voor het goed opnemen van voldoende voedingsstoffen
Laag vetgehalte: voor een betere verteerbaarheid van de voeding
Hoog aandeel koolhydraten: voor voldoende energie
Met kip: bijzonder smakelijke bron van belangrijke dierlijke eiwitten
Rijst: licht te verteren bron van koolhydraten
Rijk aan vitaminen, mineraalstoffen en spoorelementen: evenwichtige, vitaalstofrijke mix om het lichaam in optimale conditie te brengen en te zorgen voor een sterke natuurlijke afweer