Graanvrij premiumnatvoer voor puppies en opgroeiende honden, georiënteert aan de oorspronkelijke voeding van de wolf, hoogwaardige eiwitbronnen, met bosbessen, wortelen en wilde kruiden.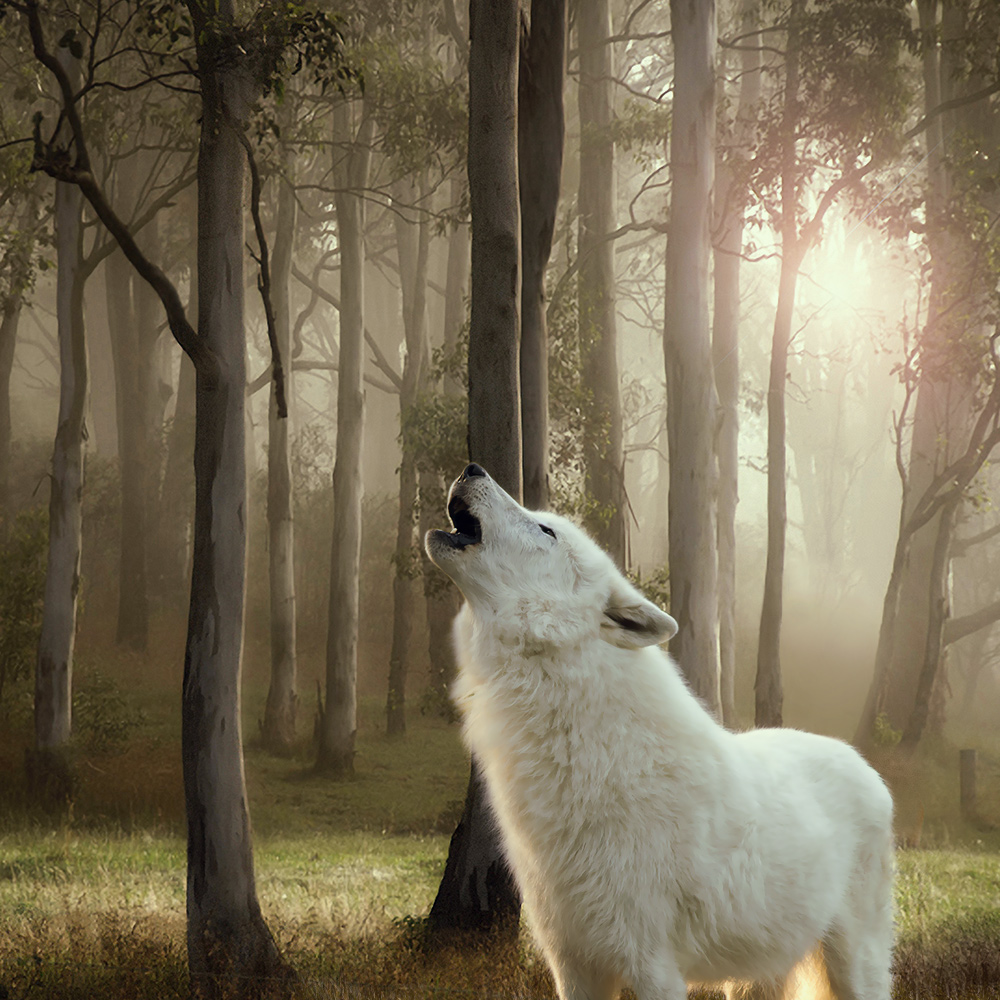 Onze honden staan iedere dag trouw aan onze zijde en hebben daarom een soortgerechte voeding verdiend. Door de afstamming van de wolf zijn onze honden alleseters. Daarom heeft Little Wolf of Wilderness bij de ontwikkeling van dit voer als doel gesteld het wilde instinct van de wolf te volgen en gebruikt dan ook in de recepturen alleen oorspronkelijke bestanddelen van de wolfvoeding. Onderzoek naar de eetgewoontes van wolven heeft aangetoond dat het menu vooral uit vlees van een buideldier bestaat met bosbessen, wortelen en wilde kruiden bestaat, die via de maaginhoud van het dier worden opgenomen.

Omdat de wolf in de vrije natuur bijna geen koolhydraten eet, hebben ook wij in ons voer het koolhydratenaandeel laag gehouden en geen gebruik gemaakt van granen.

De graanvrije receptuur van Litte Wolf of Wilderness bestaat uit minstens 66% puur vlees en hoogwaardige ingewanden. Deze leveren makkelijk verteerbare eiwitten, vetten en vitaminen. De mix uit bosbessen in combinatie met paardenbloemwortel en kruiden uit bos en weide zoals weegbree, brandnetel en duizendblad zijn bovendien een leverancier van belangrijke vitaalstoffen, mineralen en secundaire plantenstoffen.

Little Wolf of Wilderness – Wild en oorspronkelijk!

Little Wolf of Wilderness is in de volgende smaken verkrijgbaar:
Wild Hills Junior - eend & kalf met bosbessen, wortelen en wilde kruiden:
puur eendenvlees levert in combinatie met mals kalfsvlees makkelijk verteerbare eiwitten en vetten. Bosbessen en frambozen ronden het af.
Blue River Junior - kip & zalm met bosbessen, wortelen en wilde kruiden:
honden houden van de uitgebalanceerde smaak van sappige kip & verse zalm. Verfijnd wordt het voer met cranberries en aalbessen.
Het voer van Little Wolf of Wilderness wordt gekenmerkt door:
Optimaal op de individuele behoeften van puppies en jonge honden van alle rassen en grootten afgestemd
100 % graan- en glutenvrij
Hoogwaardige eiwitbronnen
Hoog vleesaandeel met minstens 66 %
Verfijnd met bosbessen, wortelen en wilde kruiden
Laag koolhydratenaandeel
Ook geschikt voor honden met graanintolerantie
Productie in Duitsland
Zonder kunstmatige kleurstoffen, smaakstoffen en conserveringsmiddelen
Dit zorgt voor een evenwichtige voedingsstofopname en vervult onze eisen aan Wolf of Wilderness met betrekking tot een oorspronkelijke voeding.