Graanvrij natvoer voor honden, komt overeen met de oorspronkelijke voeding van de wolf, met puur vlees als enige eiwitbron, met bosbessen, wortels en wilde kruiden.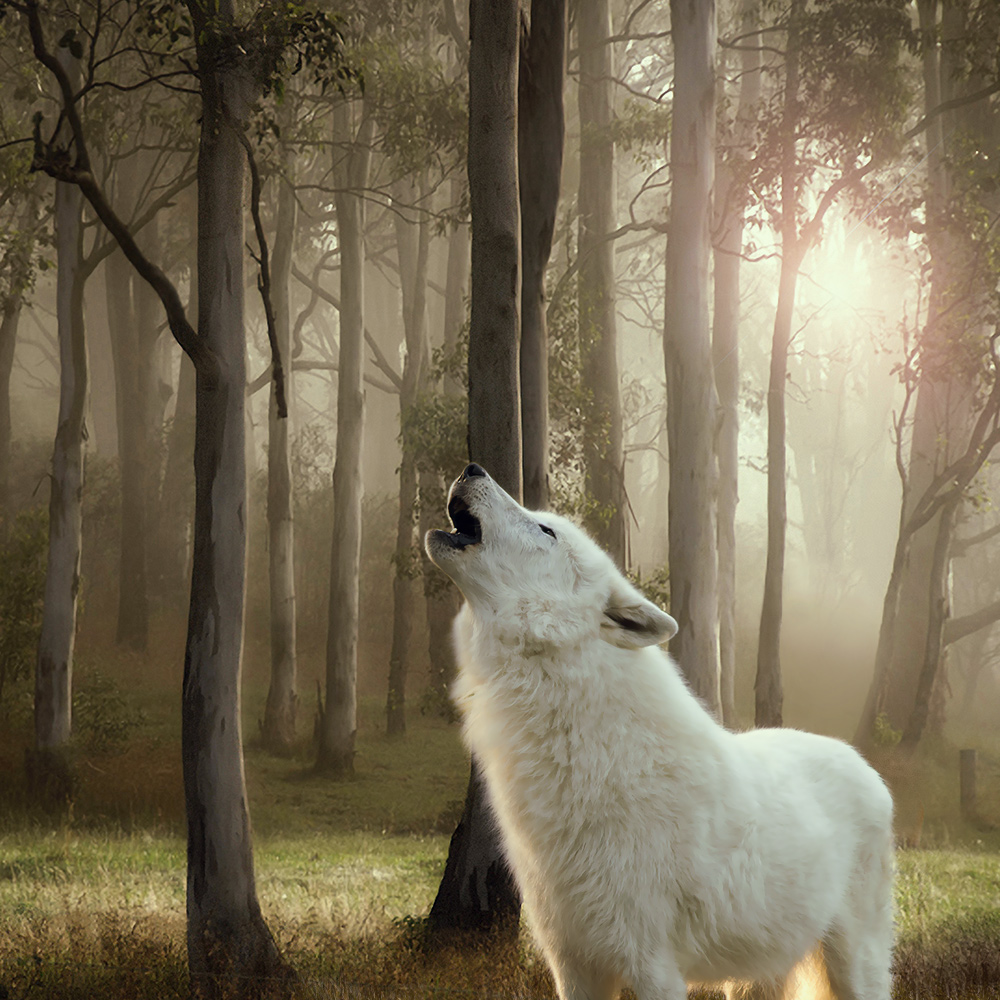 Onze honden staan iedere dag als volwaardig familielid trouw aan onze zijde en verdienen daarom een juiste voeding. Door de afstamming van de wolf zijn onze honden vlees- en alleseters, wat in de loop van de evolutie niet is veranderd. Daarom richt Wolf of Wilderness zich bij de ontwikkeling van het voer erop de wilde instincten van de wolf te volgen en daarom alleen oorspronkelijke bestanddelen van de wolfsvoeding in de recepturen te gebruiken. Onderzoek naar de eetgewoontes van wolven hebben aangetoond, dat het menu uit vlees bestaat, met bosbessen, wortels en wilde kruiden.

Omdat de wolf in de vrije natuur bijna geen koolhydraten opneemt, hebben ook wij in ons voer het aandeel koolhydraten laag gehouden en geen granen gebruikt.

De graanvrije receptuur van Wolf of Wilderness bestaat uit minstens 66% puur vlees, als enige dierlijke eiwitbron. Dit levert licht verteerbare eiwitten & vetten en wordt alleen met bosbessen, wortels en wilde kruiden aangevuld.
De mix uit bosbessen gecombineerd met paardenbloemwortels en kruiden uit bos en weiland, zoals weegbree, brandnetel en duizendblad leveren bovendien belangrijke voedingsstoffen, mineralen en secundaire plantenstoffen.

Wolf of Wilderness – Wild en trouw aan de roots van de hond!

Het voordeelpakket Wolf of Wilderness 12 x 400 g is verkrijgbaar in de smaken:
Green Fields - Lam met bosbessen, wortels en wilde kruiden:
honden houden van de krachtige smaak van lam. Het wordt verfijnd met cranberries en aalbessen.
Wild Hills - Eend met bosbessen, wortels en wilde kruiden:
puur eendenvlees levert licht verteerbare eiwitten en vetten. Bosbessen en frambozen ronden de maaltijd af.
Gemengd pakket - 6 x Wild Hills, 6 x Green Fields:
gemengd pakket voor een heerlijke afwisseling in de voerbak van uw hond.
Wolf of Wilderness wordt gekenmerkt door:
100 % graan- en glutenvrij
Mono-eiwit
Hoog vleesaandeel met minstens 66 %
Verfijnd met bosbessen, wortels en wilde kruiden
Laag aandeel koolhydraten
Ook geschikt voor honden met graanintolerantie
Geproduceerd in Duitsland
Zonder kunstmatige conserveringsmiddelen, kleur- en smaakstoffen
Dit zorgt voor een evenwichtige voedingsstofopname en vervult onze eisen aan Wolf of Wilderness voor een oorspronkelijk voeding.
Compleetvoer voor volwassen honden van alle rassen en grootten.