Premium natvoer, gericht op de oorspronkelijke voeding van de wolf. Graanvrije receptuur met vers vlees, verrijkt met bosbessen, wortels en wilde kruiden. Sla hier een voordelige voorraad in!
Onze honden zijn volwaardige familieleden die dagelijks aan onze zijde staan en daarom verdienen ze ook de beste voeding. Honden stammen van de wolf af en daarom zijn ze echte vlees- en alleseters. Dit is in de loop der jaren zeker niet veranderd! Daarom heeft Wolf of Wilderness zich voorgenomen om bij de productie van deze voeding het instinct van de wolf te volgen en enkel gebruik te maken van oorspronkelijke bestandsdelen van het wolvenmenu.

Volgens onderzoeken naar de eetgewoontes van wolven bestaat het voedingsschema hoofdzakelijk uit vlees van prooidieren, gecombineerd met bosvruchten, wortels en wilde kruiden. Omdat de wolf in het wild bijna geen koolhydraten tot zich neemt, hebben we de hoeveelheid koolhydraten laag gehouden en ook geen graan toegevoegd.
 

On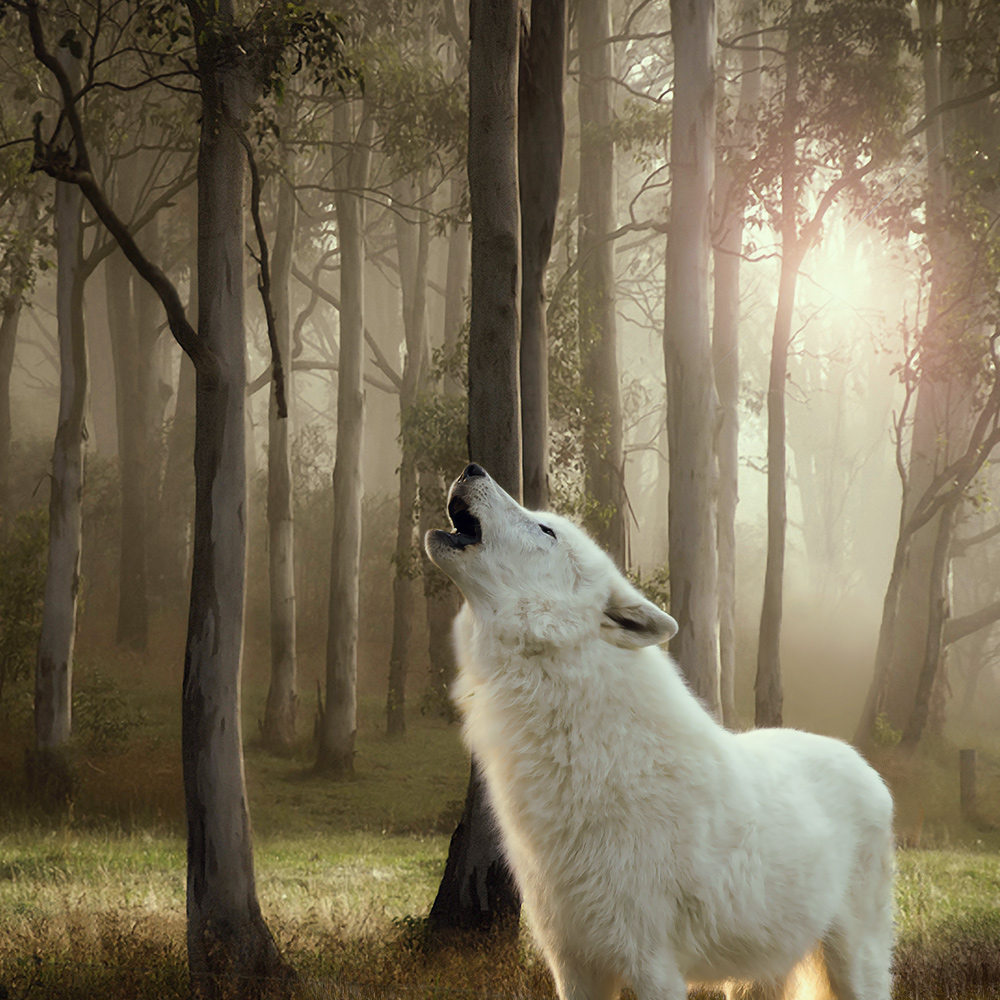 ze recepturen bestaan uit minimaal 66% vlees en worden verrijkt met bosvruchten, wortels en wilde kruiden. De graanvrije receptuur van Wolf of Wilderness bevat licht te verteren eiwitten en vetten.

De mix van bosvruchten in combinatie met paardenbloemwortel en wilde kruiden zoals weegbree, brandnetel en duizendblad zijn bovendien een bron van belangrijke vitaalstoffen, mineralen en secundaire plantaardige stoffen.
Meer over de merkfilosofie en het gehele premium assortiment van Wolf of Wilderness kun je hier vinden.
Wolf of Wilderness – wild en oorspronkelijk!

In het 6 x 300 g Wolf of Wilderness pakket zitten de volgende varianten:
Green Fields - lamsvlees met bosvruchten, wortels en wilde kruiden: honden zijn gek op de krachtige smaak van lam, verrijkt met cranberries en aalbessen.
Wild Hills - eend met bosvruchten, wortels en wilde kruiden: eendenvlees voorziet je hond met licht verteerbare eiwitten en vetten. Afgerond met blauwe bessen en frambozen.
High Valley - rund met bosvruchten, wortels en wilde kruiden: rundvlees dat rijk is aan gezonde voedingsstoffen, in combinatie met blauwe bessen en frambozen.
Great Desert - kalkoen met bosvruchten, wortels en wilde kruiden: mals kalkoenvlees maakt de receptuur erg makkelijk verteerbaar. Samen met blauwe bessen en frambozen maakt het de voeding ook nog eens zeer makkelijk aanvaardbaar.
De hoogwaardige voeding van Wolf of Wilderness is uniek dankzij:
100 % graanvrije receptuur

Een bron van eiwitten van prooidieren

Totale hoeveelheid spiervlees en andere dierlijke bestandsdelen is minimaal 66%

Verrijkt met bosvruchten, wortels en wilde kruiden

Ook geschikt voor honden die niet tegen graan kunnen

Geproduceerd in Duitsland

Zonder kunstmatige conserveermiddelen of kleur- en smaakstoffen
Dit alles zorgt voor een evenwichtige opname van de voedingsstoffen en voldoet aan de eisen die we stellen aan onze voeding. Compleet voer voor honden van alle maten en rassen.