Compleetdieet voor katten vanaf zes maanden met voedingsallergieën of intoleranties, als uitsluitdieet geschikt, met hydrolyserend eiwit en koolhydraten met laag allergeen potentiaal.


Voedingsmiddelonverdraagbaarheden en allergieën komen bij katten zeer vaak voor, het maag-darmkanaal is één van de meest sensibele organen, dat aan verschillende invloeden is blootgesteld. Deze intoleranties zijn vaak aangeboren, maar kunnen zich ook tijdens het leven ontwikkelen. Daarbij vertonen de dieren symptomen zoals jeuk, irritatie van de huid, haaruitval of spijsverteringsstoornissen zoals diarree en overgeven. Vaak zijn minimale hoeveelheden van het bestanddeel dat niet verdragen wordt voldoende om een reactie te veroorzaken. De receptuur van Purina Veterinary Diets Feline HA - hypoallergenic is aan de behoeften aangepast en bevat hydrolyserende eiwitten met een zeer laag allergeen potentiaal en daarmee zeer goed verdraagbaar zijn. Als goed verdraagbare koolhydratenbron bevat dit eenvoudig verteerbare voer rijst , wat voor een optimale voedingsstofopname zorgt. Een hoog gehalte omega-3-vetzuren versterkt bovendien de lichaamseigen ontstekingsremmers. Purina Veterinary Diets Feline HA - hypoallergenic kan ook bij IBD (inflammatory bowel disease) worden gevoerd.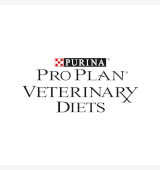 Let op de volgende aanwijzingen:
Het voeden van een veterinair dieetvoer mag alleen in samenspraak met de dierenarts.
Tijdens het voeden van een veterinair dieetvoer, dien je jouw dierenarts regelmatig (elke 6 maanden) te bezoeken.
Als de gezondheid van je huisdier verslechtert, dien je onmiddelijk de dierenarts te raadplegen.
Met de toevoeging van het geselecteerde dieetvoer aan je winkelwagen, bevestig je de bovengenoemde aanwijzingen te hebben gelezen en begrepen.
Indicaties:
Voedingsmiddelallergie
Voedingsmiddelintolerantie
Bij IBD
Specifieke producteigenschappen:
Hydrolyserend eiwit: eiwtten hebben een zeer laag allergeen potentiaal, zijn licht verteerbaar en goed verdraagbaar
Speciaal gereinigde koolhydraten: goed verdraagbare rijst voor een minimaal allergierisico
Rijk aan omega-3 bevordert de lichaamseigen ontstekingsremmers
Gezondheid van de urinewegen: gaat de vorming van struviet- en oxalaatstenen tegen