Hill´s Prescription Diet Y/D - Thyroid Health is kattenvoer geschikt bij problemen met de schildklier, gereduceerd aandeel jodium, aangepast fosfor- en natriumgehalte, goede acceptatie door uw kat.
Hill's Prescription Diet bestaat uit een serie aan voer, die therapeutisch op advies van de dierenarts ter behandeling van verscheidene ziekten kan worden gebruikt. Hill's Prescription Diet Feline y/d compleetvoer kan worden ingezet wanneer uw kat last heeft van een verminderde nierfunctie of bij problemen aan de schildklier. Het kattenvoer bevat een gereduceerd gehalte aan jodium, dat de schildklier kan ontlasten. Bij het geven van dit voer is het belangrijk, daarnaast geen andere snacks of voer aan uw kat te geven. Daarnaast houdt Hill's Prescription Diet Feline y/d het gehalte aan fosfor in toom en bevat het voer maar een laag aandeel aan natrium. Door het geven van dit voer kan de gezondheid van uw kat binnen drie weken worden verbeterd door het herstel van de thyroxine-waarden – echter alleen, wanneer uw kat enkel dit voer eet. De heerlijke smaak van dit voer zorgt daarnaast voor de beste acceptatie.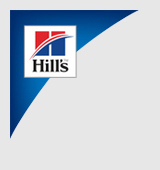 Let op de volgende aanwijzingen:
Het voeden van een veterinair dieetvoer mag alleen in samenspraak met de dierenarts.
Tijdens het voeden van een veterinair dieetvoer, dien je jouw dierenarts regelmatig (elke 6 maanden) te bezoeken.
Als de gezondheid van je huisdier verslechtert, dien je onmiddelijk de dierenarts te raadplegen.
Met de toevoeging van het geselecteerde dieetvoer aan je winkelwagen, bevestig je de bovengenoemde aanwijzingen te hebben gelezen en begrepen.
Indicaties:
Management van de gezondheid van de schildklier bij katten
Contra-indicaties:
Kittens
Zwangere of lacterende poezen
100% smaakgarantie - uw huisdier zal er dol op zijn!
De producten van Hill's Prescription Diet worden geproduceerd uit hoogwaardige ingrediënten met een heerlijke smaak. Door het gebruik van deze ingrediënten belooft Hill's dat uw kat het voer van Hill's Prescription Diet heerlijk zal vinden. Om deze reden geeft Hill's bij deze producten een 100% smaakgarantie.